Bei der Klassifizierung gravitativer Massenbewegungen nehmen Muren einen besonderen Platz ein.
Generell sind sie dem Prozess des Fließens zugeordnet und betreffen Lockersedimente - dies kann Boden, Gestein oder auch organisches Material sein - beinhaltet aber auch Prozesseigenschaften des Rutschens (Vorstufe) und des Stürzens (Materialansammlung/ Trigger). Sie haben keinen eindeutigen Gleithorizont, ihre Bewegungen können sehr schnell ablaufen (bis zu m/sec) und sie benötigen eine Transportmatrix in irgendeiner Form - meist ist dies Wasser, kann aber auch Feinsediment sein. Je nach Zusammensetzung aus Wasser, Gestein und Boden wird der Prozess weiter unterteilt - u.a. in Schlammlawine, Erdstrom und Schuttstrom. Auslöser ist Wasserzufuhr (z.B. Niederschlag, Schneeschmelze), die damit verbundene Herabsetzung des Porenwasserdruckes und der Reibung (u.a. Huggett, 2011/ Bierman & Montgomery 2014).
Aus einer Rutschung kann sich bei ausreichend Flüssigkeitszufuhr ein solcher Prozess entwickeln - dies ist zum Beispiel am Standort Hofermühle der Fall.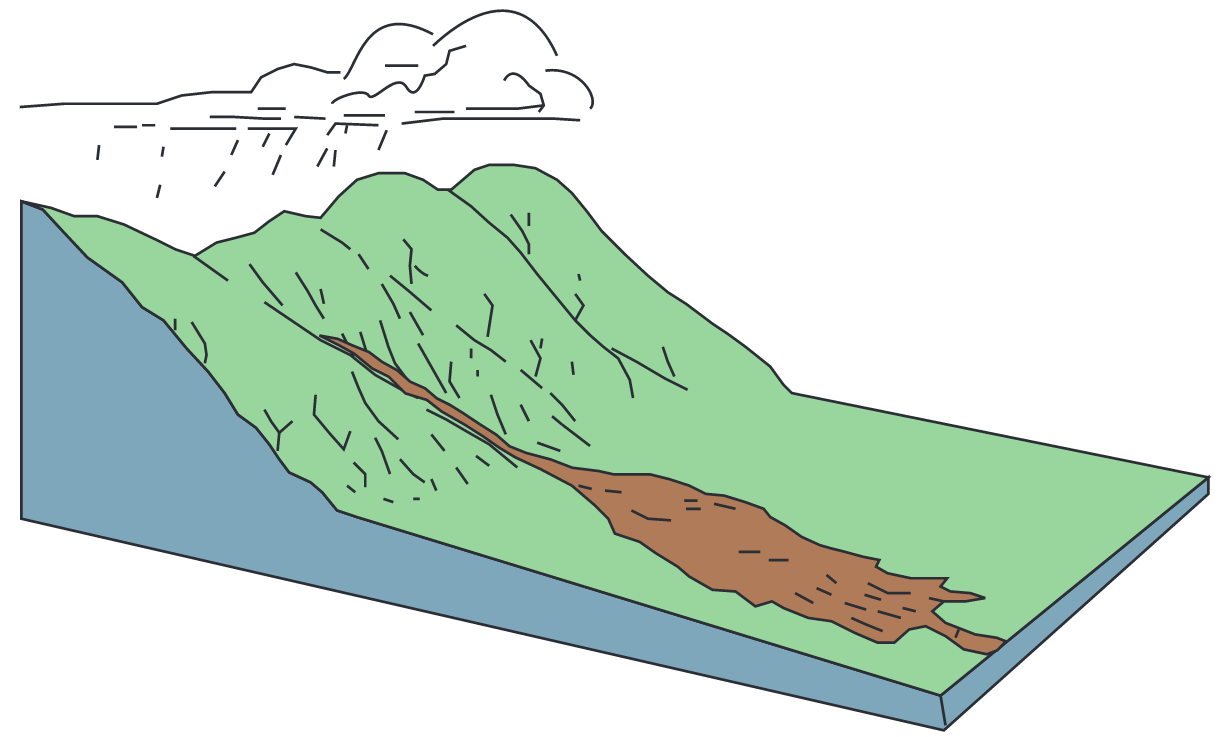 Abbildung 3: Schematische Darstellung eines Murgangs (Quelle: Highland & Bobrowsky, 2008)
Literatur:
Bierman, P. R. & D. R. Montgomery. 2014. Key concepts in geomorphology. New York, NY: Freeman [u.a.].

Highland, L. & Bobrowsky, P.T., 2008. The landslide handbook: a guide to understanding landslides, US Geological Survey Reston, VA, USA.

Huggett, R. J. 2011. Fundamentals of Geomorphology. London: Routledge.